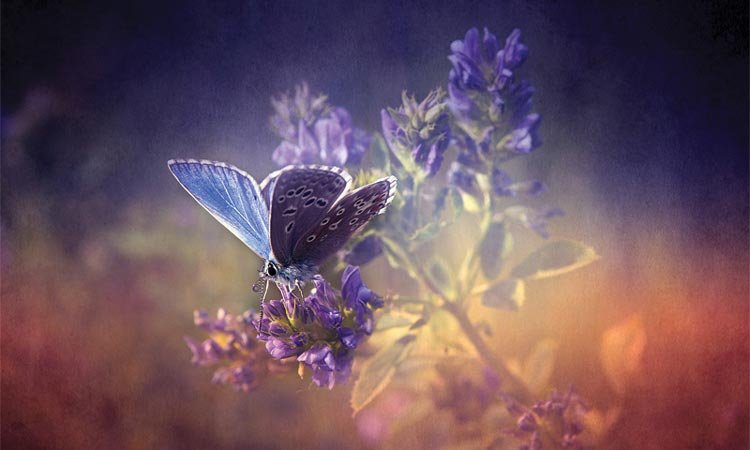 Tribute To A Butterfly
Andja was born in 1962 in the former Yugoslavian republic of Bosnia and Herzegovina. When war broke out in the 1990s, Andja's family fled as refugees to Vojnic, a small town in Croatia. Her husband was mentally scarred from the atrocities of ethnic cleansing and had to be permanently hospitalized, and she found herself struggling to raise their three sons alone while struggling with diabetes and psoriasis. She survived by working the land around her hut and through the aid of humanitarian organizations. And that's how we first met in May 2000.
We became friends and continued to visit for years. In spite of all her difficulties, Andja always received us with a smile. Her enthusiasm for life was so contagious that we eventually started bringing others suffering from depression to her home as therapy. As soon as they'd meet her, they'd feel much better!
In time, Andja decided there must be a way she could help in return, so although we were bringing her aid, she would gather a bag of zucchinis, potatoes, and other vegetables from her garden to "give back to the community."
In 2005, the government gave her family a house and new plot of land; although unfinished, it was a big step up from the shack they'd lived in for years. She was enthusiastic about what seemed like the beginning of a better life, but her disease progressed until she lost her sight in one eye. The next year, she also lost sight in the other.
Andja was taken to a hospital on a number of occasions between 2005 and 2012. Her prospects of survival were slim, but joy and zest for life won the battle, and although she eventually lost both legs, she would still eagerly join in songs and discussions. As one 17-year-old boy put it, "She has the ability to see her cup half-full, even when it's practically empty!"
A few months ago, Andja passed on quietly in her sleep, "like a butterfly" we were told. It was impressive to see the number of people who gathered for her funeral. After all, she was "only" a simple refugee woman who had lived in that town for a few years, yet obviously she had touched many people's lives.
Anyone who had the privilege of meeting Andja cries upon remembering her, but smiles at the same time, because Andja has now become a legend.