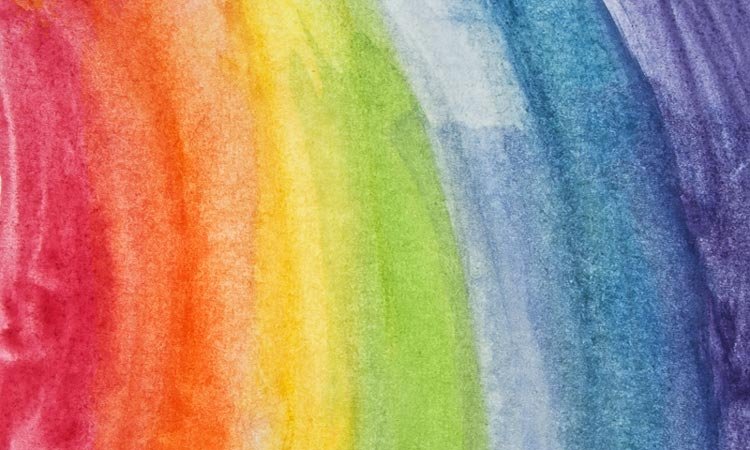 The love of colors
One of the first presents I remember receiving was a small set of tempera paints. Later came a set of oil paints, a tripod, and some canvas. I remember my first "masterpiece," painted when I was 11 and on summer vacation in the mountains. It took me days, and the result was nothing amazing, but the sense of accomplishment was immense.
My subsequent teenage years were a riot of hobbies, art, music, politics, and whatnot. Then I got married and started traveling. It was inconvenient to carry around a set of oil paints—and anyway, who had time to paint? The last canvas I painted was a sunset in Sicily while pregnant with my first child.
Then nothing for many long years.
When my children were small, I encouraged them to draw, and my son Mark showed a particular inclination for art and eventually became a cartoonist. He would often ask, "Mom, why don't you start drawing and painting again?"
Once, at the end of a visit, he again asked if I would paint something for him, and this time, I agreed. Mind you, it felt like aeons had passed since that last sunset in Sicily, and I was very rusty! I could hardly handle the brush, and it took a while to remember the most basic shading techniques.
I finished the painting—mostly to please my son—and intended to put my art supplies away again afterwards, but only two months later, some friends asked me to help paint a large 6×8-meter mural. It was daunting, and to top it off, I had to work while standing on an elevating arm! The response was encouraging, though, and that turned out to be the beginning of a new hobby painting murals in schools, hospitals, youth centers, and private homes.
Now I enjoy transforming any gray, shabby place into a celebration of colors and cheerful images. Once, an elderly patient confided that since those happy kids on the hospital wall in front of his bed "were continually smiling" at him, he didn't feel so lonely anymore! Those "happy kids" were the creation of our paintbrushes.
I believe everyone has some forgotten passion buried deep inside, waiting to be reawakened. Watching people's reactions when their space is transformed has certainly awakened my old passion for art, and now my paints are always ready for the next gray wall.