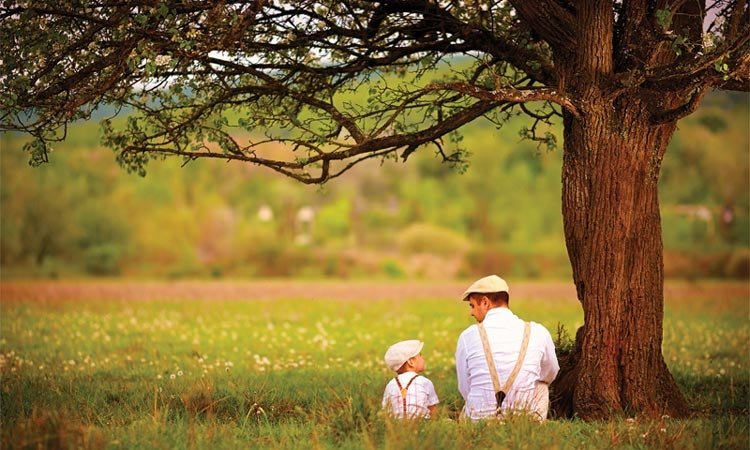 Father to the fatherless
"God is your father," the young man said. "He came down at Christmas in human form. Through Jesus, you can know what God is like." He looked at me with hopeful eyes, but I wasn't convinced. "A father cares," he continued.  "A father watches over you and is always there."
I stared and shook my head. He was wrong. My father never cared, never watched over me and was never there. He left when I was three and it stained and wounded my heart. Mother did a great job, but Father…? No, I had no idea what it was like to have a father.
"That God is my father means nothing to me!" I answered. "I never had one."
Now the young man stared at me. I could see him think I was a hopeless case. And in fact, I was pretty hopeless. As soon as I was able, I had left my home country of the Netherlands in search of truth and happiness and was now in France. But so far, I had only found more loneliness. I was bedraggled, hungry, cold, and above all, fatherless.
It was no wonder that the young man didn't know what to do with me. He mumbled "Happy Christmas" and left in a hurry.
Not that I had any problems with Jesus. All I had ever heard about Him were good things. He was kind, He healed the sick, He forgave people. I wouldn't mind knowing His Father. But how?
I heard church bells and realized it was Christmas Eve. Should I go to that little country church so I could flee my present darkness, if only for a moment? I did.
The soft lights and the singing lifted my spirit. And although I didn't understand the service, since it was in French, my thoughts drifted to God.
Was He there? Did He understand?
God, they say You are a Father. I don't know what that's like.
I closed my eyes and stared into my own nothingness.
And then there was light. It shone into my darkness and touched me—warm and invigorating, serene and calm and undeniably real.
Then a voice spoke to my heart. Not audible, but clear and distinct, firm and loving. I am the Father of the fatherless.
I was speechless. There, surrounded by people I had never met and whose language I barely spoke, I learned that my true Father is really always there and that He loves me like no other father can.